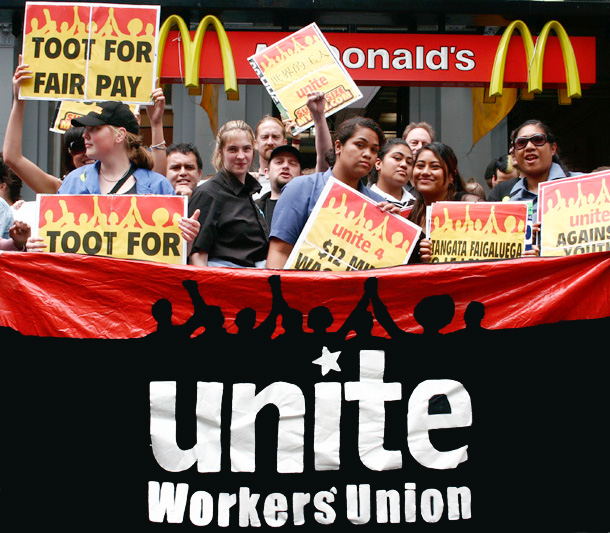 Jakarta Post - November 25, 2010

Jakarta -- More than 100 former employees of the McDonald's fast food

restaurant chain held a rally in front of the Jakarta Police on Jl. Gatot

Subroto, South Jakarta.

The employees demanded the police arrest the owners of Indonesia's

McDonald's franchises because they did not pay the employees' salaries when

ownership was handed over to Toni Jack's Indonesia.

"The welfare benefit money has been embezzled, the last six months'

salaries remains unpaid, savings and cooperative money has also been

defrauded, the workers have been neglected," one of the protesters, Guntur,

said in a statement.The employees, now working at Toni Jack's, said the McDonald's franchise

owners had stolen hundreds of millions of rupiah from them in the form of

unpaid wages and social welfare benefits. McDonald's franchise owners were

not available for comment.